Regular news and commentary from Sharm El Sheikh, Egypt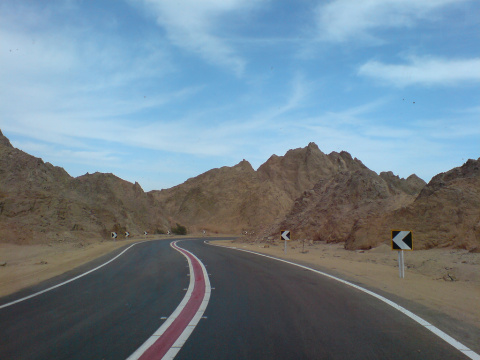 Nov 29, 1:15pm: The synthetic biology decision passes at the UN CBD. Read the full news release from Friends of the Earth International and ETC Group, "United Nations Hits the Brakes on Gene Drives," here. 
Nov 27, 6:30pm: AUDIO (listen here): Alfred Oteng-Yeboah, a biologist and professor at the University of Ghana, provides policy support to the government of Ghana. In an interview at COP14, he shared his thoughts on synthetic biology, gene drives, and the demands for a moratorium from civil society. "Where the caution comes in is, have we exhausted all the available means of controlling mosquitoes, to bring in something of his kind?" 
Nov 26, 10.30pm: "Of mosquitos and men." The following article was  published in ECO Magazine of the COP14.
We are at a crucial mid-point in our debates discussing Exterminator genes. The Gates-funded Target Malaria project is spending millions of dollars to convince African delegates to deny precaution and defend this risky extreme genetic modification as a silver bullet to combat malaria. Reality shows a completely different picture.
Yesterday, the Cayman Island government announced that all genetic modified mosquito trials in their country have failed and thus been cancelled.  The government stated that their contract for trials to combat dengue with the UK-US company Oxitec were a waste: they were expensive, didn´t result in decrease of mosquitos and didn't have any effect on disease. Earlier this year, a freedom of information request revealed that the biting female mosquitos that trasmit dengue had increased in one of the areas where the trials happened.
Cayman Islands had an agreement with UK company Oxitec (owned by US synthetic biology company Intrexon) which earlier had its GM mosquito trials cancelled in Panama and Malaysia, among other countries, for similar reasons and for lack of consultation with affected local communities.
On the back of a failed introduction in Brazil and the ending of the scheme in Panama, its failure in Cayman should come as no surprise. The ecological effects of the introduction of GM mosquitoes are uncertain and there is no evidence the technology would ever lead to lower malaria cases.
Whilst Oxitec had only a budget of a few million, the scientists funded through the Gates Foundation at Target Malaria have potentially billions of dollars to invest. Target Malaria's controversial proposed and imminent release of GM mosquitos in Burkina Faso is a mere prelude to release gene drive mosquitos in the coming months as a Trojan Horse for gene drives in agriculture - the big profit-maker.
Gene drives are genetic exterminators, designed to eliminate whole species through a genetic chain reaction, with untold consequences for biodiversity, agricultural and natural systems. Here in Sharm, delegates have the opportunity for call for a re-think on what could become an ecological equivalent of an atomic weapon. So far, several mega-diverse countries in Africa have taken a collective stance to allow their rural people to become Target Malaria's guinea pigs. But it is not too late for them to reverse the position and join other countries who care about ecology, indigenous rights and human rights on our planet to follow suit.
Nov 23, 6:00pm: ETC's Co-Executive Director, Jim Thomas, gives an update of the first week of the COP14.
Nov 23, 9:00am: At the end of the first week at the CBD, negotiations continue over Synthetic Biology and gene drives. Historically at the CBD, African countries have stood up for biodiversity and for the rights of indigenous and local communities, but this time the Africa position was taken over by a group of biotech lobbyists who took a position against a moratorium on gene drives relases. Some African countries admitted privately to being unhappy with the position of the Africa group. In the closed meetings ('contact groups'), language has been introduced by some countries to say that countries should avoid gene drive releases until certain conditions are met. Now there is a fight over the inclusion of language reflecting the need to obtain the Free Prior and Informed Consent (FPIC) of indigenous people and local communities before releasing gene drives on their lands. Some countries are standing up for indigenous people, while others including those that have signed the UN Declaration on the Rights of Indigenous People are resisting the inclusion of this language. This fight will continue next week. Meanwhile, in Tanzania, the government has ordered an immediate stop to all ongoing GM field trials taking place in the country, adding to the troubles of the biotech lobby. According to the African Centre for Biodiversity, "Unauthorized access to trial sites indicates collusion between biotech lobbyists and GM researchers paid by the Gates Foundation and others." 
Nov 21, 6:00pm: 'As of this afternoon, only Bolivia has maintained a strong line in support for a full moratorium, where countries would have to 'refrain from' releasing Gene drives into the wild. In contrast, Brazil, Canada and most African countries seem to support a flexible set of restrictions that would allow research bodies to self-regulate how they release genetically edited populations...As Simangele Msweil highlights, "the applications of gene drives apply in agriculture, in the military and in health. The CBD decision is going to impact all of these potential fields.' Climate Tracker reports on the gene drive negotiations at the COP14. 
Nov 21, 9:00am: A recent independent investigation into the Target Malaria project in Burkina Faso gathered a number of perspectives from Burkinabe civil society and from inhabitants of the targeted villages: "Burkina Faso's Mosquito Controversy: Consent, awareness and risk assessment in Target Malaria's gene drive project," Read here. 
Nov 20, 9:00am: The negotiations on Gene Drives and synthetic biology continued to move forward yesterday with a 'closed group' taking up the issue of gene drives and explicitly addressing the divergent views of whether or not to have a moratorium. The conversation in the corridors remained dominated by ongoing shock and surprise that the Africa Group has bizarrely fallen in step with the biotech industry position. Some African delegates privately admit that they are quite opposed to gene drives but feel unable to question the AU's pro-gene drive position for fear of upsetting the powerful funders behind the Target Malaria project. Meanwhile, African social movements and NGOs reacted swiftly and are mobilizing across the continent to denounce what they express as a betrayal by their negotiators. In a strong statement (below) released by 36 African groups, they assert that they do not wish to be lab rats for Target Malaria and call on the governments of Africa to stop acquiescing "to unfolding intergenerational crimes." In a side event organized by Friends of the Earth International, la Via Campesina and ETC Group, a range of people including farmers and members of African civil society spoke about the threats of gene drive technology to local communities, food sovereignty and biodiversity. In video testimonies, members of the village of Bana where Target Malaria plans to release 10 000 genetically modified "sterile male" mosquitoes expressed their concerns and lack of knowledge about the gene drive technology. In response to the side event, gene drive pioneer Kevin Esvelt tweeted that he opposes the use of gene drives by agribusiness. 
Nov 19, 6:00pm: African civil society organizations urge delegates: Do Not Betray Africa on SynBio and Gene Drives. Update: version française.
Nov 19, 5:30pm: Representing Terre à Vie from Burkina Faso, Ali Tapsoba urges the syn bio plenary session to support a moratorium on gene drives.
Nov 18, 11pm: AUDIO (listen here): Ed Hammond of the Third World Network breaks down another major topic of discussion at the COP: Digital Sequence Information. "What we really need to do it get beyond the delaying tactics of the wealthy countries and have a real conversation about how we are going to do benefit sharing for sequence information."  
Nov 18, 6pm: This morning at the CBD, Synthetic Biology was the first topic up for discussion. Opinions were divided across the room; a number of countries spoke up for a moratorium on gene drives, among them Bolivia, El Salvador, Grenada and Egypt. What was most striking was that a majority of African countries advocated for gene drives. Rumours in the corridors indicated that the sudden enthusiasm of a group of African nations to reject a moratorium on gene drives was connected to the Gates Foundation's funding for Target Malaria. African civil society on the other hand was clear and vocal that they do not want gene drive technology. Several other groups also called for a moratorium on gene drives, including the international peasants' movement, La Via Campesina, youth groups including the Global Youth Biodiversity Network and even a representative from the organics industry. At a press conference about the gene drive moratorium, Mariam Mayet from the African Centre for Biodiversity said that African countries had been "neutralized...they have fallen from grace at the alter of the Bill and Melinda Gates Foundation." Mariann Bassey, Chair of the Alliance for Food Sovereignty in Africa said that Africans were being used as lab rats in gene drive experiments. "There is no place in a good food system for these deliberately spreading organisms. They undermine sustainable agricultural and food systems," she said.  
Nov 18, 10:00am: AUDIO (listen here): As the CBD COP 14 begins, Lim Li Ching from Third World Network breaks down the issues around synthetic biology, one of the main topics on the table at the COP.
Nov 15, 8:30pm: ETC Group's Jim Thomas appeared on The Current, a national radio program in Canada, to discuss the impacts of gene drives and the push for a moratorium.
Nov 15, 6:30pm: Scientific American writes: "Africa Doesn't Need Genetically Modified Mosquitoes. There are plenty of less drastic ways to fight malaria."
Nov 15, 6pm: Nature reports: "Government representatives from nearly 170 countries will this month consider whether to temporarily ban the release of organisms carrying gene drives — a controversial technology that can quickly propagate a chosen gene throughout a population. The technique has the potential to eradicate disease, control pests and alter entire ecosystems, but with unpredictable consequences — leading some groups to call for a global moratorium on its field applications."
Nov 15, 5pm:
New blog post. 
From Terminator to Exterminator: 20 years after suicide seeds, civil society mobilizes in Egypt this week to stop the sequel – Gene Drive Organisms
Nov 14, 10pm: Our delegate briefings are now online, in English, Spanish, and French. More updates to come!