Let's Stop the Glowing Plant Release Project! - Only 10 days left to contribute to ETC Group's campaign
ETC Group needs your support to stop US biohackers and private biotech firm, Genome Compiler Corporation, from carrying out the first ever, intentional release of organisms created through synthetic biology.
10 July 2013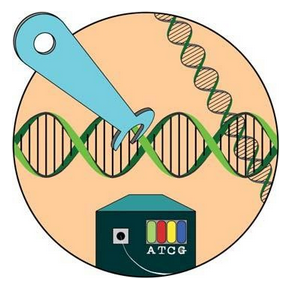 10 July 2013
Only 10 days left to make a contribution to ETC Group's fundraising campaign to stop the release of synbiotech seeds <Click here to support> ! Huge thanks to those who have already contributed.
Dear Friends and Allies,
Are you as concerned as we are about the new 'extreme genetic engineering' industry known as Synthetic Biology? ETC Group needs your support to stop US biohackers and private biotech firm, Genome Compiler Corporation, from carrying out the first ever, intentional release of "DIY BIO" organisms created through synthetic biology. Please consider making a donation to our 'KickStopper' campaign so that we can take action against this irresponsible plan.
 
Glowtesque plants and terrible precedents: In late April, ETC Group learned that a group of biohackers was using synthetic biology to develop novelty glow-in-the dark plants. The 'Glowing Plants' project aims to mail out hundreds of thousands of bioengineered seeds to all backers who paid $40 online via crowdfunding web site, kickstarter.com. Worse, the project was designed in such a way as to evade any environmental assessment, oversight or monitoring of the engineered plants. You can learn more here and here.
 
In response, ETC Group has launched the KickStopper Campaign. Its goal is simple: to prevent the environmental release of the bioengineered seeds. In collaboration with Avaaz.org, we launched a petition signed by more than 14,000 people calling on Kickstarter not to fund the Glowing Plants project. Unfortunately, Kickstarter ignored those requests and handed the biohackers almost a half-million dollars in early June to carry out their plan. The controversy has made news – for example, Time, The Guardian, Nature, New Scientist, Mother Jones, Smart Planet, etc. (We have been told off-the-record that our concerns are now shared by government regulators and even some synthetic biologists. In response, the biohackers have begun backpedaling – saying that, on second thought, what they're actually doing is "conventional genetic engineering." They want it both ways – novel and cool enough for Kickstarter's spotlight, but "conventional" enough to avoid scrutiny. Whether they're, in fact, cutting edge biohackers or just old hacks, we still want them stopped in their tracks.)
 
ETC Group wants to stop the release of these engineered seeds, and we think we can, if we have the resources. We have a good track record of stopping bad precedent-setting technological developments – such as Terminator seeds or risky geoengineering schemes. To mount an effective campaign against the world's first release of synthetic organisms, we are now trying to raise $20,000 via the crowdfunding website indiegogo.com.
 
You can watch our KickStopper video (just 5 minutes long) and contribute funds to the campaign here – every donation helps: http://www.indiegogo.com/projects/kickstopper-stopping-syn-bio-pollution.
 
You can also donate on ETC Group's website at http://www.etcgroup.org/content/donations-and-bequests. Donations to ETC Group are tax deductible in Canada, and donations to ETC Group's sister organization, Friends of ETC Group, are tax deductible in the US.
 
As part of the campaign, we are working with a team of graphic artists to produce a comic book about the SynBio Glowing Plants controversy. As a perk, anyone donating more than $25 will receive a copy of that comic book. (There are other perks too – like T-shirts and artwork. Have a look on the Indiegogo site).
 
Around the world, millions of people in communities are working to resist contamination of seeds by genetic engineering. Help us stop the next threat to the seed supply – Synthetic Biology's extreme genetic engineering – before it even gets out the lab.
 
Many thanks,
 
ETC Group
Jim, Joelle, Kathy Jo, Neth, Pat, Silvia, Verónica
Please consider supporting ETC's unique research and advocacy with a tax-deductible donation. Donate here