Biodiversity & Cultural Diversity
Biological diversity refers to all living organisms, their genetic material and the ecosystems of which they are a part. It is usually described at three levels: genetic, species, and ecosystem. Biological diversity is the cornerstone of sustainable agriculture and world food security. The loss of cultural diversity (including languages) and traditional knowledge -- of farm communities and indigenous cultures -- is intricately linked to the loss of biological diversity. Indigenous peoples and farming communities are the creators, custodians and continuing innovators of biological knowledge and resources. The UN Convention on Biological Diversity (often referred to as the CBD or Biodiversity Convention) is a legally-binding framework for conservation and sustainable use of biodiversity.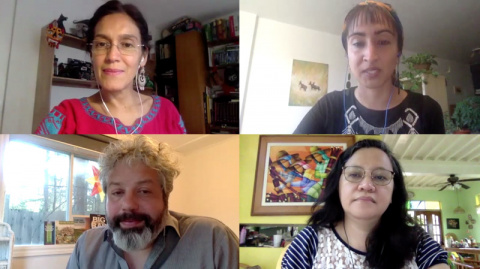 ETC Group on COVID, data giants, the food system and community responses
21 May 2020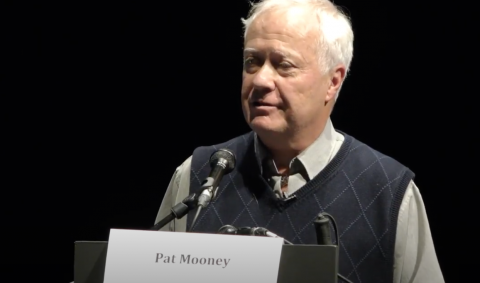 Pat Mooney talks global corporate power moves
6 May 2020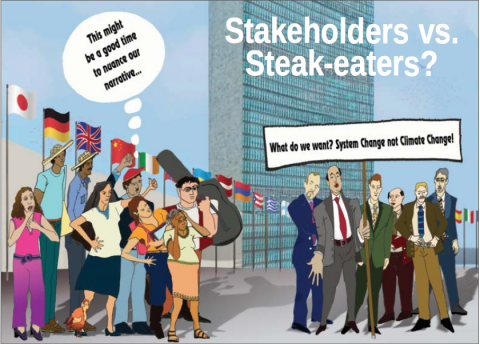 Stakeholders vs. Steak-eaters
12 Feb 2020
Reports on Biodiversity & Cultural Diversity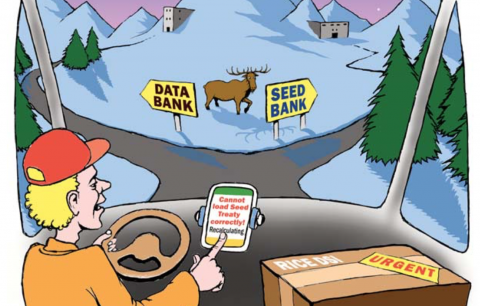 World Food Systems Summit is part of a three-pronged corporate food policy power grab
12 Feb 2020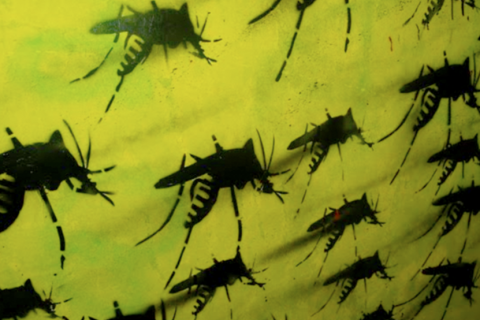 Clear evidence of bias and conflicts of interest found by monitoring group
8 Jul 2019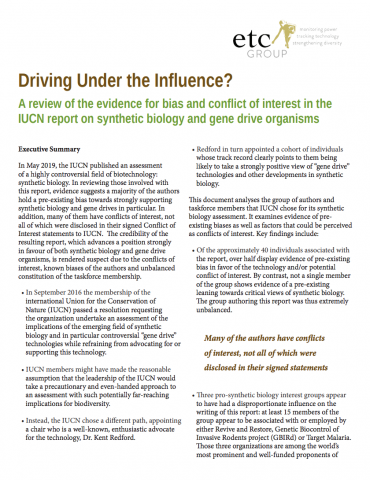 A review of the evidence for bias and conflict of interest in the IUCN report on synthetic biology and gene drive organisms
21 Jun 2019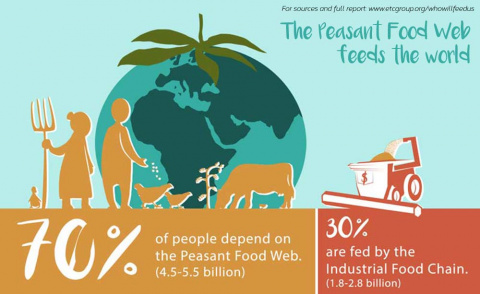 Peasant-led Agroecology and Food Sovereignty Feeds the World
18 Feb 2019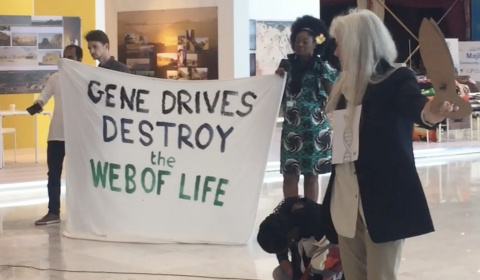 Landmark Convention on Biological Diversity decision calls on governments to conduct strict risk assessments and seek indigenous and local peoples' consent ahead of potential release of 'exterminator' technology.
29 Nov 2018