An introduction to synthetic biology for shoppers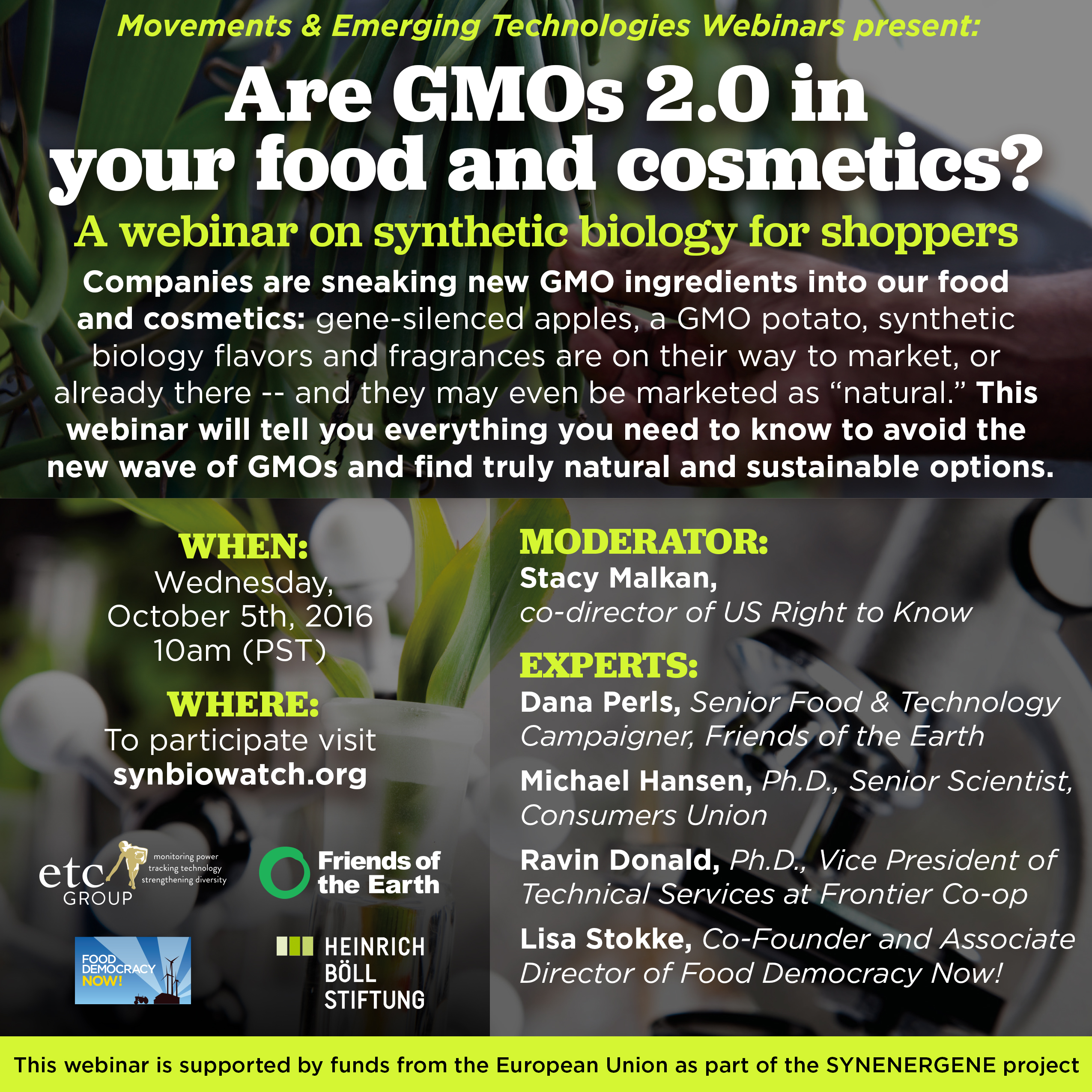 Movements & Emerging Technologies Webinars present:
Are GMOs 2.0 in your food and cosmetics?
A webinar on synthetic biology for shoppers
Wednesday 5th October 2016 | 10am (PST), 1pm (EDT), 6pm (London)
Companies are sneaking new GMO foods into our food and cosmetics: gene-silenced apples, a GMO potato, synthetic biology flavors and fragrances are on their way to market, or already there — and they may even be marketed as "natural." This webinar will tell you everything you need to know to avoid the new wave of GMOs and find truly natural and sustainable options.
Watch and participate at http://www.synbiowatch.org/2016/09/shoppers-guide-webinar/
Host: Stacy Malkan Co-director of US Right to Know
Experts:
Dana Perls Senior Food and Technology Campaigner, Friends of the Earth 
Michael Hansen, Ph.D. Senior Scientist, Consumers Union 
Ravin Donald, Ph.D. Vice President of Technical Services at Frontier Co-op 
Lisa Stokke Co-Founder and Associate Director of Food Democracy Now!
The Movements and Emerging Technologies (M&ET) webinar series is supported by a grant from the European Union Framework 7 Programme's SYNENERGENE Project
Date:
Wednesday, October 5, 2016 - 13:00